Do you care about roadside litter? Do you want to support this campaign?
We are working to prevent litter from being dropped on roadsides. In order to do this, we need to raise awareness of the issue and build a critical mass of voices saying that it's not ok. Every little counts.
So join us. Below is a list of ways that you can use the campaign in your community, whether online or off. We will update it with more opportunities as the campaign develops.
Help us spread the word: Give your litter a lift, take it home!
Jump to: Videos | Graphics | Posters | Vehicle stickers | Minibins (pocket ashtrays)
Local Authorities wishing to roll-out the campaign in your area click here.
Share online
Meet the litter. They come in all shapes and sizes. Which is your favourite/least favourite? View, download and share our campaign media. Use #RoadsideLitter and tag us in @KSBScotland to add your voice to the movement.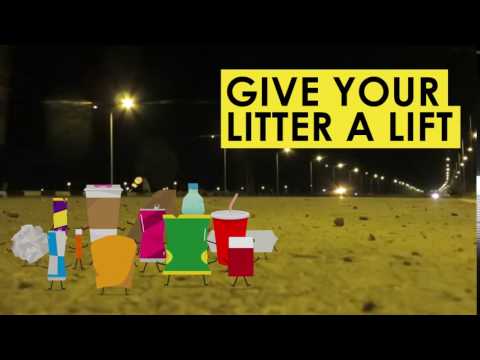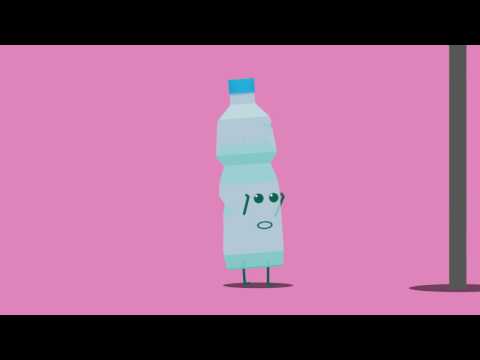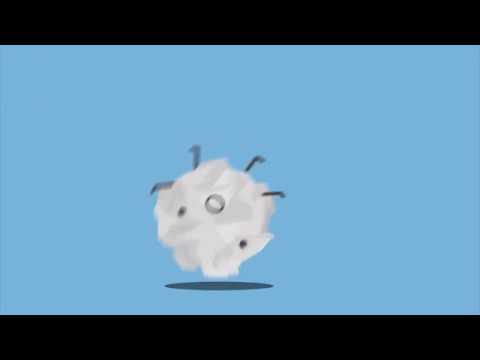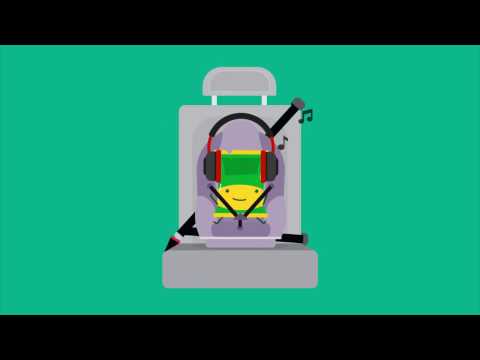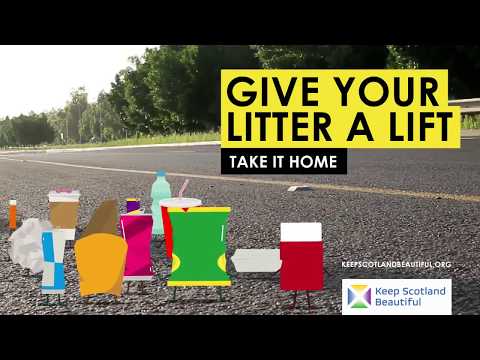 Wido the crisp packet wants to know: Gonnae gies a lift??
Beanie the coffee cup is pretty horrified that 50% of our roadsides are littered with coffee cups like her!
From the horse's mouth: 71% of our major roads are blighted by sweet and crisp litter.
Convenience items are not so convenient when they become litter on our roads
Want to share his message?
Download and share on social media.
Want to spread Beanie's message?
Download and share on social media.
Want to share Wido's message?
Download and share on social media.
Did you know 80% of marine litter comes from land?
Go Public
Have something to say about roadside litter? Talk to us on Facebook or Twitter @KSBScotland and using  #RoadsideLitter and help raise the profile of the issue.
Campaign on the ground
Take local action and help spread the campaign message in your area:
Download and print our posters
Put them up at roadside restaurants, petrol stations, local supermarkets etc. Make sure to get owners' permission first -this is also an opportunity to chat to them about the campaign.
Object reference not set to an instance of an object.
Are you a people person?
Fancy some campaigning on the ground? We have activities and materials that you could use. Get in touch to find out more.
Getting local business on board
We have campaign packs that roadside businesses can use to support the campaign. Get in touch to find out more.
Stuff
Vehicle stickers and air fresheners
Support the campaign by displaying a campaign sticker on your vehicle:
Internal easy-peel car window stickers (300 x 600 mm)
Minibins (portable ashtrays)
Smoke on the road? Or know someone who does? Minibins are a clever alternative to flinging cigarette butts out the window.
These materials are also available in bulk, for the purposes of local campaigning or to hand out at a roadside event.
To order, please contact takeithome@keepscotlandbeautiful.org.